Ruby's Place is a fictional bar in a fictional small town in Missouri. And for the past four holiday seasons, it has been one of my very favorite places to visit.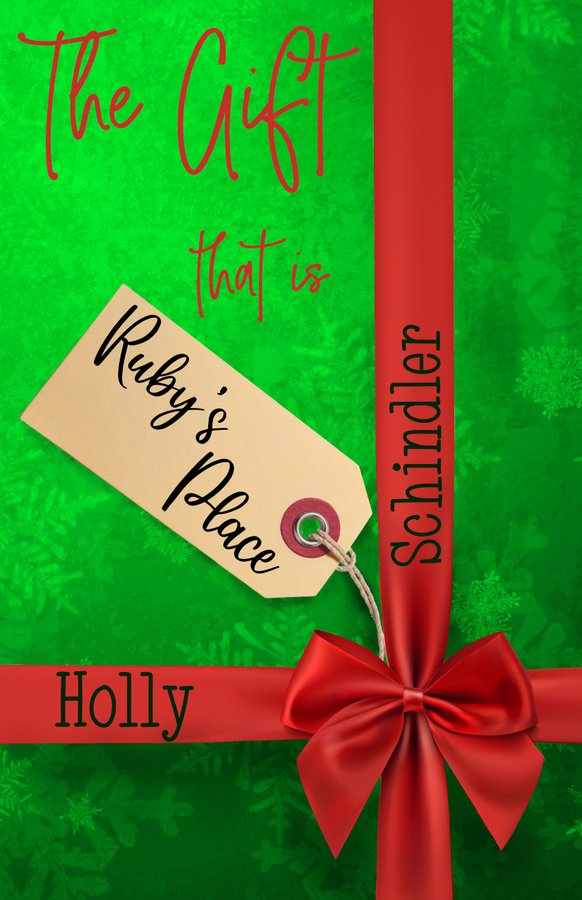 The idea came to me several years ago, as my hometown was debating a public ban on smoking. A woman appeared on the news to say her business (a small corner bar) would take a serious hit if the ordinance passed. A hard enough hit to possibly even close her business for good. The owner indicated she knew how to do one thing better than anything else: run that bar.
There was just something about the look of her face in the plate glass window of her bar, something about what she said…I started to dream up my own corner bar, my own caretaker of the establishment. An owner who was so good at running her bar, she was still there, rattling her cocktail shaker and serving up drinks long after her own death. When she was herself a ghost of Christmases past.
My Ruby's Place has become, over the years, a place where the living in Sullivan, Missouri flock to reconnect with the faces of their past. Where they can sit side-by-side with loves and friends and family members who passed on themselves. After all, I thought, what would be a better gift than one last moment to say everything that had gone unspoken? "I love you" or "I miss you," "You were so important to me," or maybe even, "I'm sorry."
This year, I've written the finale to The Ruby's Place Christmas Collection. It's a standalone, so even if you haven't read the previous books, you can jump in. But if you've been reading along the past few years, you'll see previous events from a new angle and understand characters in a new light.
The Gift That Is Ruby's Place is available at all the regular outlets (links below). But this has been such a hard year for everyone that I'd also just really love to spread a bit of holiday cheer—which is also why I'm sending this particular newsletter to all my subscribers, regardless of the list. Whether we're taking care of children or senior parents (as I am), dealing with natural disasters, financial disruptions, or virtual school years, our lives all feel a bit upside down. Since we're all facing such hard financial times, if you'd like a free e-copy, please leave a comment here or contact me at hollyschindlerbooks (at) gmail (dot) com. I'd be happy to share a copy via BookFunnel.
The Gift That Is Ruby's Place Links:
If you'd like to read the collection from the start, all four books are available as a single download at Amazon.
I'm so excited to get the full collection into the hands of readers. And please, all, do stay safe and healthy.
Holly